View Profile - Spirit of the Owl Woman (lavanah)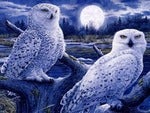 Spirit of the Owl Woman
Senior Member




Send Message
Username:
lavanah
Last Online:
Oct 14, 2016 19:23:35 GMT -5
Give this member the gift of ProBoards+
Purchase ProBoards+
This member hasn't wished for anything, give them a gift!
Shoutbox
dayana1
:
I do not know my biological fathers name but his mothers name may have been mary two horses a nakota from Canada as I was adopted out at birth can anyone help me locate my biological fathers name and possible relatives in Canada ??
Nov 22, 2017 19:10:31 GMT -5